What Should You Do Now? And What Should you NOT Do?
Before you speak with an insurance company, or accept even a single dollar of payment or compensation, or sign anything, or attempt to file a lawsuit on your own, you must contact a competent lawyer.
Here's a perfect example of why.
We were once hired by the families of two men who were involved in a terrible accident with a big rig. After the initial accident, the truck's trailer was stretched across the unlit road on a moonless night. Only the taillights of the trailer near the highway's shoulder were (barely) visible to oncoming drivers. Our clients rounded a curve and smashed into the trailer unawares. One man died at the scene. The other was left fighting for his life.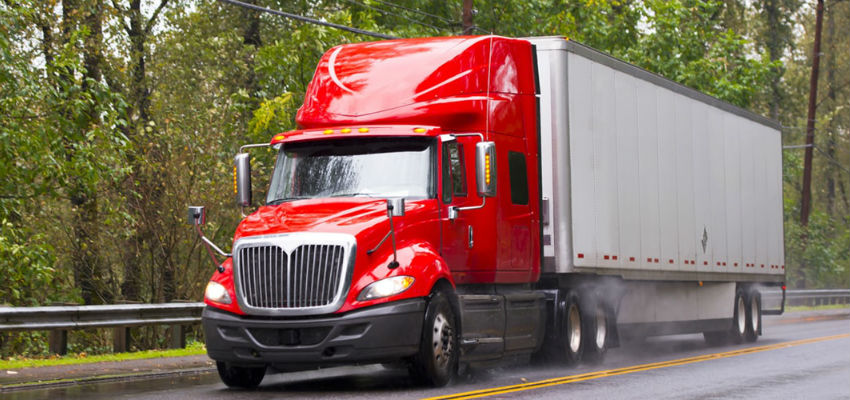 The force of the collision ripped off the roof of the vehicle. The next day we were hired, flew to the scene of the accident, and quickly begin our investigation. Our client's car was already in the salvage yard once we arrived. We examined the vehicle and found it odd that the headlights were gone. This immediately raised a red flag, especially when we spotted a security camera trained on the yard. We asked the owner to view the video and were appalled to see someone with the trucking company illegally removing the headlights! Then the company tried to claim our client had been driving a car without them. There was egg on their face when we produced the video that caught them red-handed. You can guess who won this case.
But here's the thing. If the love ones of these two men who were doing nothing more than driving down the road (sober we might add), minding their own business when they ran into the big rig had waited much longer to hire us, this crucial evidence would have been gone forever, because the salvage yard's surveillance system recycled its videotapes after two days.
You must take steps to preserve the evidence in your case now, and to act quickly. You must hire a lawyer to begin investigating the accident scene immediately. Every second you wait, evidence disappears, sometimes without explanation. Witnesses' memories fade. Or their stories can "mysteriously" change. The accident scene changes either by the passing of just a few days or because your opponents alter it themselves to strengthen their case. Lies and missing evidence will cripple your legal right to fair compensation for a big rig accident from the moment it happens: but only if you allow it by doing nothing during the critical hours following your wreck.
As soon as we are hired, our Law Firm begins a thorough investigation of the accident scene. We uncover every bit of evidence that proves the liability of the truck driver, the trucking company and any other third-parties. We inspect all the vehicles and clearly survey the accident scene, measure distances, hunt for photographic and video evidence and assemble it all to prove your strong case and prove your damage claim above reproach.
Insurance companies begin their fight against injury claims before the accidents even occur. They have experienced attorneys on staff or permanent retainers. They're just waiting to take on personal injury claims. They specialize in cases like these and know how to tilt the case in their favor. Insurance defense lawyers and investigators race to the scene of an accident as soon as it happens and begins investigating to build a case against you while you are still deciding whether or not you should even hire a lawyer or worse, unable to do anything because you're still in ICU. The best way for a victim in a big rig accident to ensure full compensation is to find assistance from an experienced 18 wheeler accident law firm who knows how to clearly prove clear defendant liability and win just and fair damages. You only get one bite at the compensation apple. And once it's lost, there are no do-overs.
Our Law Firm has decades of successful skill in handling personal injury litigation in 18-wheeler accident claims and cases. If you've been seriously injured, or a family member has been killed by one of these trucks, our expertise assures that you receive the fairest compensation possible for the injuries and pain you have suffered, or the wrongful death of your loved one. We've helped deliver millions of dollars to hundreds of accident victims in Texas. Our experienced accident lawyers can help you win the best compensation possible for you.
Call us today at 1(800) 862-1260 (toll-free) for a free consultation to continue your road to total recovery and resume your life. You're already been victimized once. Don't let it happen a second time because you waited too long to do the right thing about it.